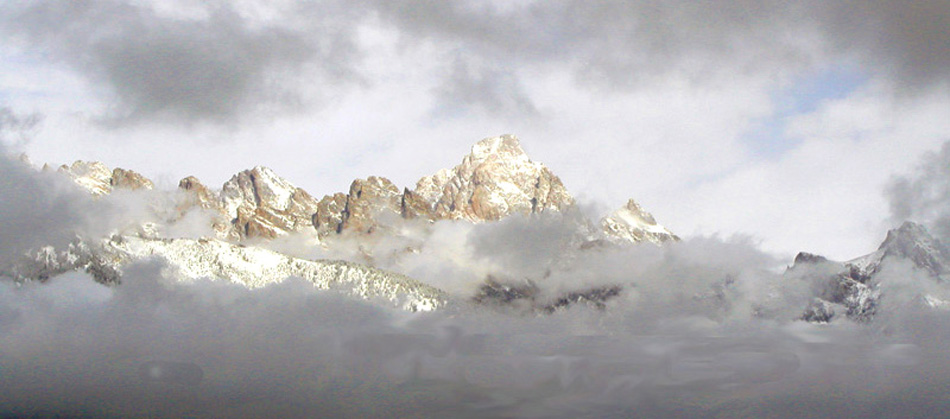 MOUNTAINS OF STONE
by
Orland Ned Eddins
A

m

erican Western Expansion set in opposition two people–one with an insatiable thirst for furs and land–the other a territorial people with no concept of land ownership. Mother Earth was shared by all. The rich historical background coupled with cultural and religious aspects of Native Americans makes Mountains of Stone a gripping blend of historical facts and fiction. An exciting, page turning, story line makes Mountains of Stone a "good read" as well as educational.
The Council for  Indian Education wrote this about Mountains of Stone,  "…a fascinating story…well researched…."
Mountains of Stone contains an abridged account of the Lewis and Clark Expedition  and some of the major Hudson's Bay and North West Company fur traders and explorers. The interaction of the novel's central character, Broken Knife with George Drouillard, Auguste Chouteau, Meriwether Lewis, William Clark, John Colter, Manuel Lisa, François-Antoine Larocque, and the Upper Missouri River Indians brings life to America's early western expansion.
Reader Comments:
Steve Anderson – Washington
 Having a hard time putting down the book!! Thank you for a great novel and look forward to your next one.
Just finished reading the Frontiers Man by Eckert and was searching for another book when I found your web site on Mountain Man Rendezvous sites. Great website with lots of information. I devour books about early American History! One of my favorites is Give Your Heart to the Hawks by Winfred Blevins. Both of these books are mainly the point of view from the white man side. Your book is from the other side of the coin and is a different point of view for readers.
Dave Smith – Riverside, California
Dr. Eddins, I have read the book and find it one of the best novels covering the early Fur Trade Era in our history. My copy is so "dog eared" I need to order a second copy for my neighbor and good friend.
Julie Rust – Tacoma Washington
Thank you very much for the well written and researched book, Mountains of Stone. I look forward to using it in my classroom. The pictures on the CD are extremely good and make me want to visit Wyoming.
Mary Ellen Rollins – Mountain Green, Utah
What a great story! I am having a hard time putting it down!
Dan Judd – Tracy, California
Just finished the book.  A great read.  I don't do a lot of reading (rather particular).  Had trouble putting it down.  I really enjoy a book that has this kind of flow.  Your style is the kind that I particularly enjoy.  I can't stay with a book if I don't feel the spirit.  I have to be able to live in a book that I read.  This one really put the hook in me.
Tim Heinse – Madison, Alabama
Mountains of Stone was a fascinating read, a real page turner that I hardly put down. I appreciated the authenticity and the obvious research you did on the subjects in the book. It reminded me a lot of Louis L'Amour's work.  Please send me the next one as soon as it's done. I also really enjoyed the photos, they bring back memories of my childhood out west.
For all the "deadbeats" that got the book and didn't pay, I can only assume you haven't read it as you would recognize its quality and value if you had read it. Please read the book and pay up.
Kevin Fechtelkotter – Rapid City, SD
 I recently received your book MOUNTAINS OF STONE.  Just finished reading it…. for the second time.  First book that I've ever read and then read again, right away.  It was that enjoyable.  I'm looking forward to your next historical novel.  God's Blessings.
Gary Staton – Sedalia, Missouri
I purchased your book in NOV 2005 but for some reason never got around to reading it.  Finally I took time out to read and enjoy this fine book.  The depiction of the Indians and the times depicted were outstanding and a learning experience.  Fact and fiction were interwoven to make it a great learning experience and whet my appetite for more knowledge on the early days of the west.  Your writing is entertaining and makes the entire story come alive.  My only regret was that the book ended too soon and on a sad note of time to come for Wind & Broken Knife.  It is unfortunate that the Indians history went to a very sad period after the years covered in the story. I look forward to Winds of Change but hope it has bright spots to offset the history of the declining Indian ways.
Comment from a reader that didn't give his/her name
Great book!! Due to clean up and repairs from Hurricane Katrina, I was not able to read your book until several months after I received the book in the mail. Once I started reading, I was not able to stop until I finished the last page. When will "Winds Of Change" become available? Soon I hope. I am a devoted student of the Rocky Mountain Fur Trade and the Native Americans of that era. Your book is one of the best I have read in a long time. Thank you very much for transporting me back in time to that wonderful age of the early Mountain Men. May God bless and keep you safe.
Arvene Wallem – Tabor, South Dakota
Just finished your book today.  Tried to go slow so the pleasure would last longer.  What a book.  I have read so much Wyoming, South Dakota, Dakota Territory history but none so interesting. Just wanted to applaud you, your book and efforts to redeem so much of the blame and hatred so many have for the American Indian. I always hate the attitude and contempt the majority of people have for the Indians.  They were doing just fine until "we" whites tried to "civilize" them.
Gregg Gapp Sault Ste. Marie, Michigan
It took two nights, falling asleep with your book in my hands, to read it. I have to compliment you for your exceptional feat of mixing accurate historical facts with a story that must fascinate all that read it, even if they are not aware of the true history of the events and people that shaped not only our great nation, but also Canada.
My interest is in the Upper Great Lakes fur trade and your comments in your book regarding this area are 100% accurate. Your book should be mandatory reading for all school children in both of these great countries. Please put me on your mailing list for when your next book is available.
Anna Lee Waldo, author of SACAJAWEA, PRAIRIE, and the DRUID CIRCLE Series
A friend sent me a copy of your book, MOUNTAINS OF STONE. I enjoyed it very much. I can tell by your background material and your extensive bibliography that you have put a lot of work into researching your material, I appreciate what you have done. Your work makes me think of the TV series by Ken Burns called AMERICAN STORIES. Part 5 of his series is about the Lewis and Clark Expedition. Part 6 continues through the Battle of the Little Bighorn and the Battle of the Mormons. Both of you writers use known historical facts in a fair and balanced manner to show what happens when two different cultures clash. We can not change the history of the American West but we ought not forget it. I especially liked your book because you used fictional characters, who seem truly authentic, to tie together the various Indian Nations and the encroaching fur traders, explorers, military men and pioneers. I look forward to your new book WINDS OF CHANGE.
George Lessard – Massachusetts
Both of your books were well written, informative, and very interesting. The pictures on the CD's are truly amazing.
Author:

O. N. (Ned) Eddins was born and now resides in Afton, Wyoming, which is near Jackson Hole and the Grand Tetons—a landmark for Indians and Mountain Men. The Lander Cutoff of the Oregon Trail goes through Star Valley three miles from where he resides.
Dr. Eddins holds bachelor and master degrees from the University of Utah and graduated from Colorado State University with a degree in Veterinary Medicine. He practiced Veterinary Medicine and did postgraduate work on Equine fertility at his Salt Lake clinic. The postgraduate studies in the Department of Molecular Biology at the University of Utah were fund by a grant from the National Institute of Health.
Dr. Eddins is the author of two historical novels, Mountains of Stone and The Winds of Change. The historical novels are concerned with the effects of mountain men, the fur trade, and western expansion on Indian cultures. The majority of Mountains of Stone was written in a pack camp deep in the Greys River mountains near the Strawberry Indian trail from Jackson Hole and the Tetons to the Snake River plains. 

By horse and pack string, Dr. Eddins has ridden many of the trails described in his novels. His campfires have been built in the same places as those of mountain men and explorers that were in this general area over two hundred years ago.
During the summer of 2009, a television crew from Germany came to Wyoming and spent the night in his Salt River camp to interview Dr. Eddins on John Jacob Astor and the Astorians for German and French public television. The film crew photographed Dr. Eddins discussing and pointing out sections of the Astorian Robert Stuart trail of 1812, the 1859 Lander Trail, and several active beaver dams. In this country, the show has been on the Smithsonian channel.
Dr. Eddins is a 2011 contributor and a peer reviewer for the Rocky Mountain Fur Trade Journal, and teaches history workshop classes for the Western Wyoming Community College.
October of 2016, Dr. Eddins presented a power point discussion on the 1826-1827 Southwest Journey of Jedediah Smith, with an emphasis on the Smith Party crossing the Mojave Desert, at the Jedediah Smith Society 60th anniversary rendezvous in Lodi, California. At the meeting Dr. Eddins was presented with an Award of Excellence by the Jedediah Smith Society for his studies on the trails of Jedediah Smith.
Dr. Eddins was an approved judge of the American Quarter Horse and the American Paint Horse associations, as well as, a certified ski instructor in Park City, Utah.
Order Mountains of Stone:
When ordering Mountains of Stone, you are not required to pre-pay or send credit card information. After receiving the book, please pay the enclosed invoice. Mountains of Stone makes an excellent birthday gift. Each copy of Mountains of Stone will be signed with your message, and along with the picture CD, mailed directly to anyone you designate.
For price and ordering information on Mountains of Stone…click on the picture of the Tetons.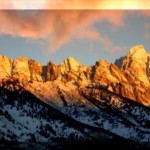 A sad commentary on present-day values is that there is little trust in people anymore. This is too bad. Being old fashioned, I trust people. The overwhelming majority of people that order Mountains of Stone bear out my faith in people.
Deadbeats:
Deadbeats are people that bought Mountains of Stone and have not paid for it. These people are not poor…just true worthless deadbeats
We all forget or misplace things. No one is added to the Dead Beat List until they have been contacted several times.
During these tough economic times, I do not like to put anyone on the dead beat list–but–times are tough for me too. I must admit to a smile when one of the dead beat names appear on a Google search, and with tougher credit checks this is occurring more often than you might think. It is too bad that a few individuals with a total lack of integrity take advantage of this offer, and end up on my deadbeat list.
Click on the rattlesnake for address, phone number, and email address of The Winds of Change and the Mountains of Stone dead beats.

Joyce Henderson, Rachelle Shaner, Debra Duarte – Dead Beats James S Morrison, Jodie Chico – Dead Beats Paula Vandel,  Agness Jack – Dead Beats, Mike Thompson, Sidney McLaughlin, Brigitte Lucke, PhD,– Dead Beats  David A Miller, Shane Garcia, William Perugino, Michael Loretto – Dead Beats, Allen Willyerd, Jon Merritt, Timothy Dietz – Dead Beats  Linda Bennington, Virginia Perches, Kris Giedosh, Brett D Pfingston – Dead Beats Gail Belt, Shawn Seigler, Gerald Gallimore, Sandra Bowden – Dead Beats  Nikki Davenport, Gary Blauser, Randy Adam – Dead Beat Feigue Cieplinski, PhD, Jim Georgeson
For those who appreciate the information on this site, please send these Dead Beats an email, or give them a call.
To order The Winds of Change, click on:

The free picture CD contains over a hundred of the best pictures from the Jackson Hole, Yellowstone, southern Utah, and Star Valley, Wyoming. The pictures make beautiful screensavers, or can be used as a slide show in Windows.

To send a comment, a question, or a suggestion click on Mountain Man.

To return to the Home Page click on the Fur Trapper logo.